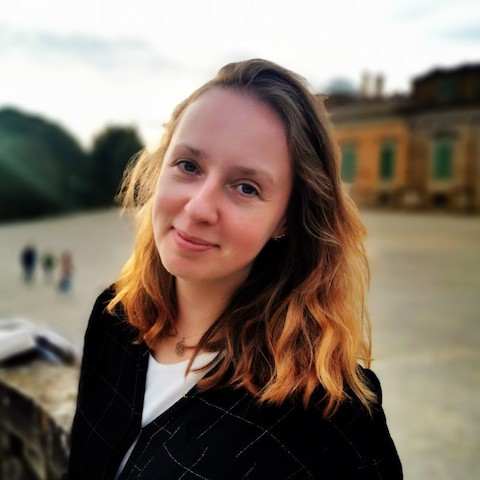 About Aleks Melnikova
Aleks is a co-founder of Cosmic Velocity, a London-based service design agency who design inclusive digital products, services and training. Their mission is to make the world more inclusive by design.
Before starting Cosmic, Aleks has led various design teams across top UX/product design agencies such as ORM, Foolproof, BIO, Radley Yeldar, Publicis Poke and Inviqa (ex-Webcredible), delivering successful products and services with and for many clients in travel, finance, real estate, and healthcare, as well as systems for internal audiences. She has degrees in both Art and Service Design, which have expanded her confines, so she loves to experiment with new methods, approaches and tools.
Tools she has designed and launched helped people and teams find books for kids with diverse representation, understand how to work with dyslexia, find inclusive imagery and content and make research activities inclusive. Her current area of interest and focus is inclusive research and ways to lower the barriers for researchers to be able to advocate for it and conduct it.