Reasons to attend
Get up to speed on the state of UX
When you're caught up in day-to-day work, it can be really hard to know what's happening in the wider world of UX design. Keeping your finger on the pulse of the industry can be a full time job!
That's why UX London is the perfect chance to get up to speed with the current state of UX. You'll hear from the best speakers sharing their insights which will get you up-to-date on the most important topics of today.
Get hands-on training in workshops
Each morning at UX London features a curated line-up of top-notch speakers to get you inspired. But we don't just give you a dose of inspiration. After an excellent lunch, there's an afternoon of hands-on workshops so that you can level up your skills.
This is the perfect mix! A whole day of talks might be too much to take and a whole day of workshops might be too intense but by mixing them like this, you get the best of both worlds. Get fired up in the morning and then learn new skills in the afternoon.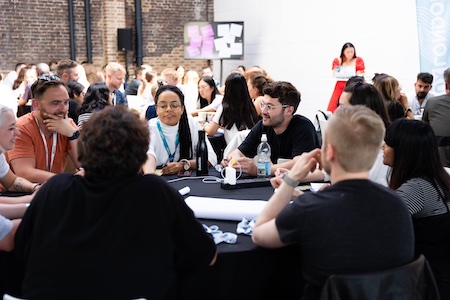 Spend quality time with your peers
The past few years have been a lonely time. We've done our best with screen-based activities but nothing beats getting together with your peers.
You'll have unplanned conversations with your fellow designers and form unexpected friendships. Remember, everyone at UX London cares about design just as much as you do—they can't wait to meet you!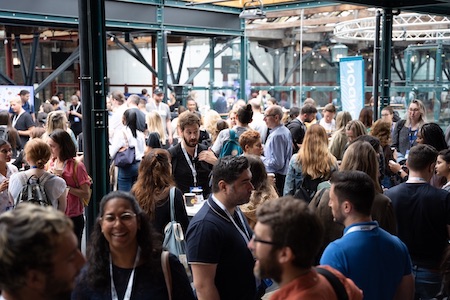 Have fun in the heart of the city
UX London isn't taking place in some stuffy conference centre on the outskirts of town. You'll be in CodeNode, a lively hub in the heart of London.
This is the perfect location to reconnect with the UX community! After each day of learning, you'll be in just the right spot to continue your conversations into the London summertime evenings.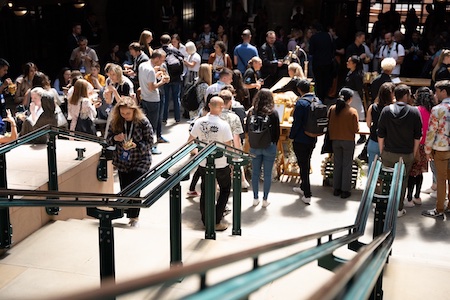 It's a Clearleft event
UX London isn't run by some faceless events company. UX London is a labour of love by Clearleft, the UK's leading design transformation consultancy.
UX London is our flagship event, where we curate a line up of talks and workshops that we want to attend!
We've been part of the UX community for over fifteen years, and UX London is our way of giving back …as well as our way of getting the best and brightest UX designers together in one place.
We're proud of each and every UX London so far, and it just keeps getting better:
2023 2022 2019 2018 2017 2016 2015 2014 2013 2012 2011 2010 2009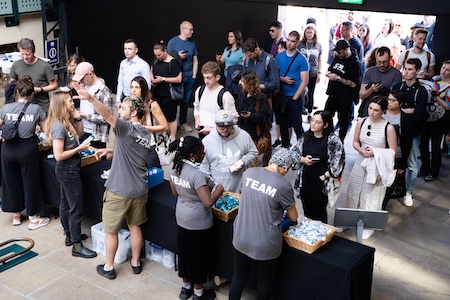 Don't just take our word for it…